---
My day of silence:
Click here to read about Claudia's Day of Silence from her recent trip to the Oxford University Mindfulness Summer School.  If you would like to experience this yourself - get booked onto the Yoga INSIGHT retreat on Saturday 11th November at The Moat House at Acton Trussell (email claudia@yogabyclaudia.com for the brochure.)
Now I love to talk. I'm a communicator. Talking is what I do. I like to laugh and chat and tell jokes. Anyone who comes to my yoga classes will know that at some point I'll start talking about Bake off, Game of Thrones or whatever else comes into my head! My volume is usually set to 10, or even 11 - think Spinal Tap - click here to download the PDF and read more.
---
I write a monthly column for Om Yoga magazine - by teachers for teachers, called, 'My Yoga Biz'.
Check out this fabulous Luke Bache in the April 2017 edition: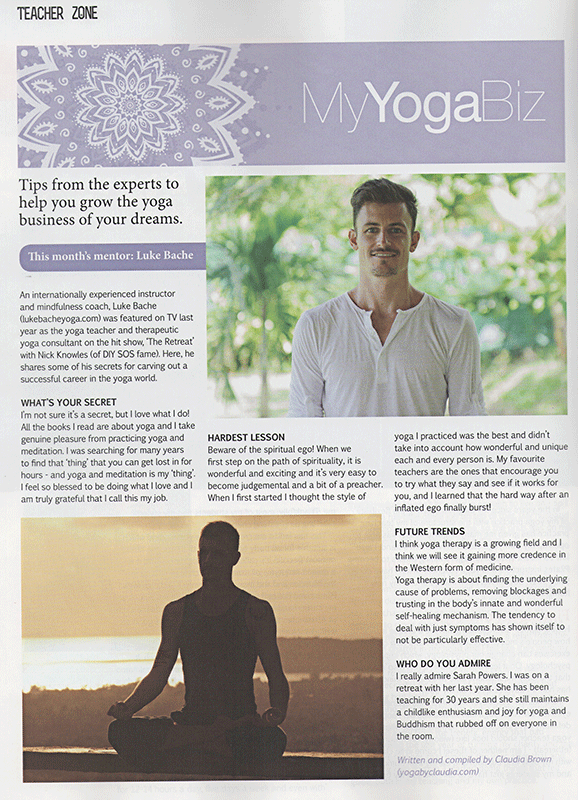 Here's a 3 page article I wrote recently on gong meditation: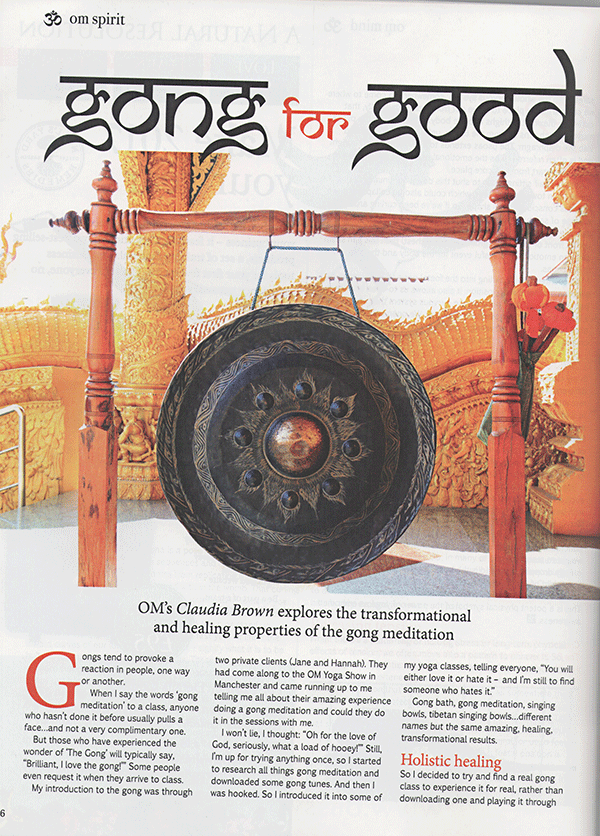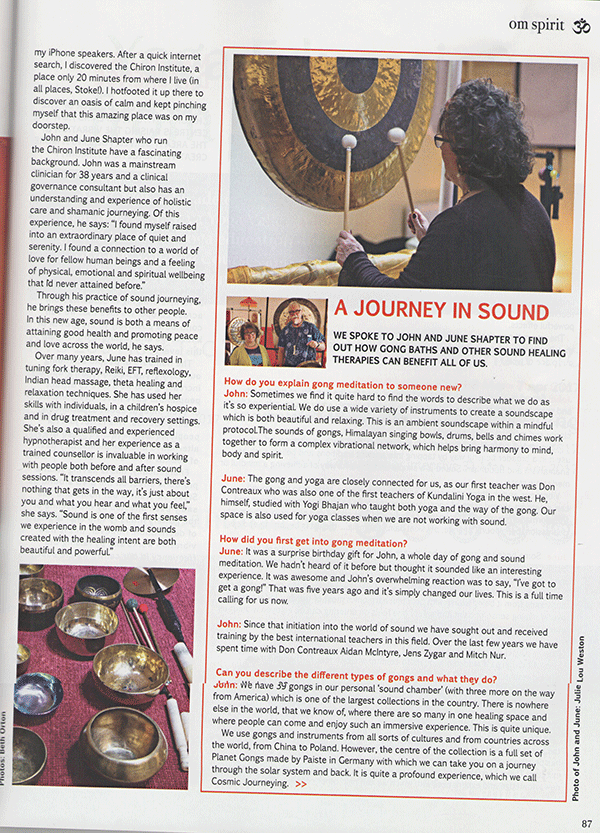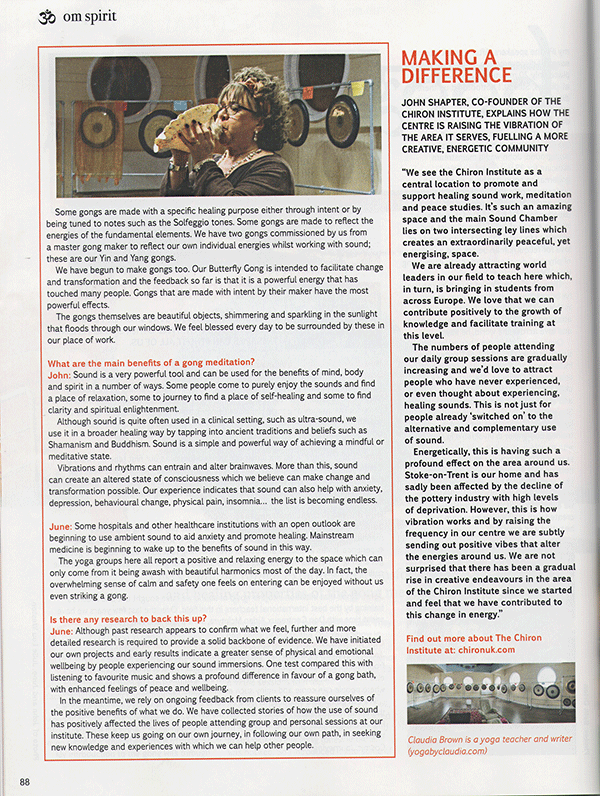 Staffordshire Newslette 23-September-2015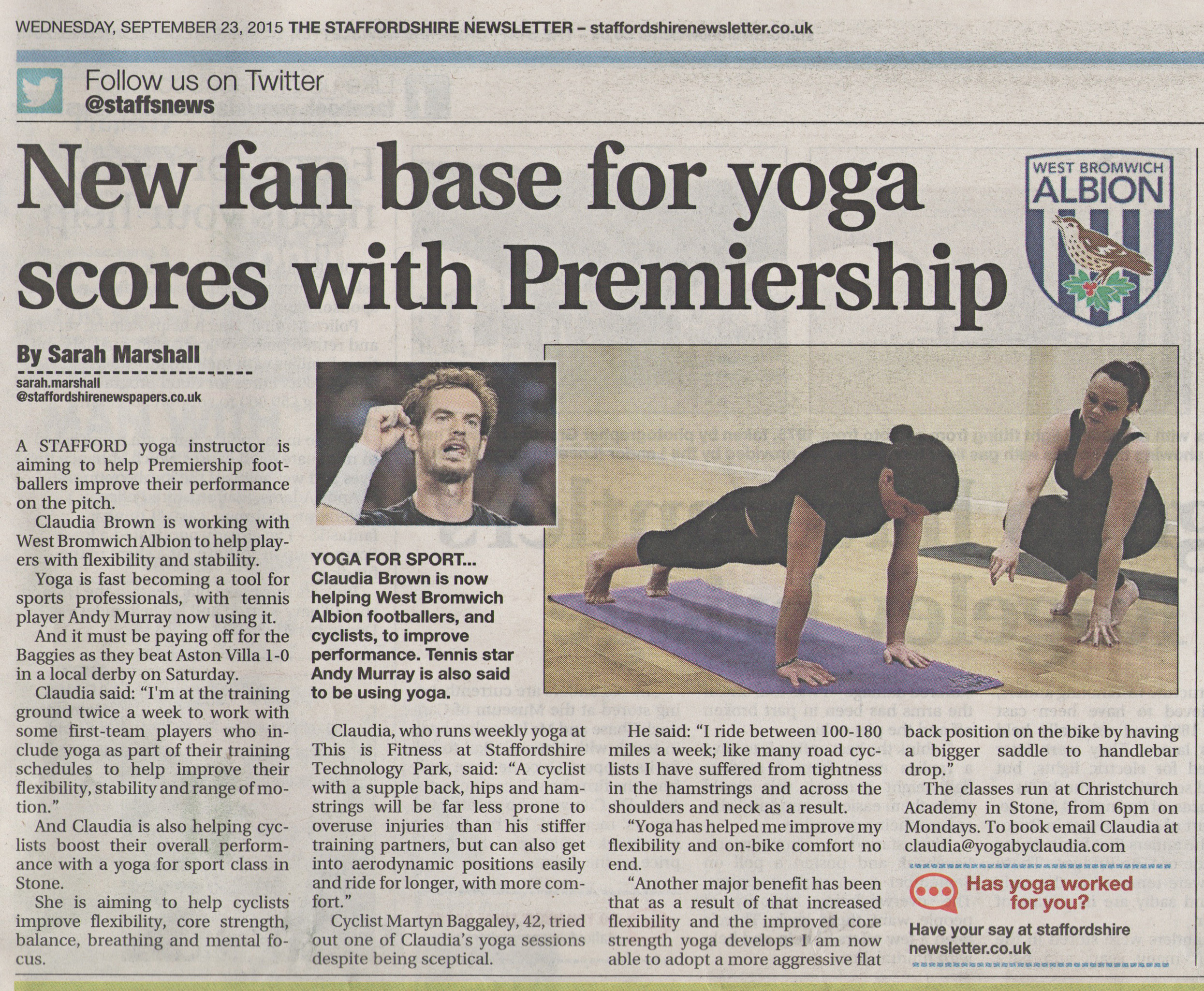 Claudia writes for OM Yoga magazine!
OM Yoga December 2015: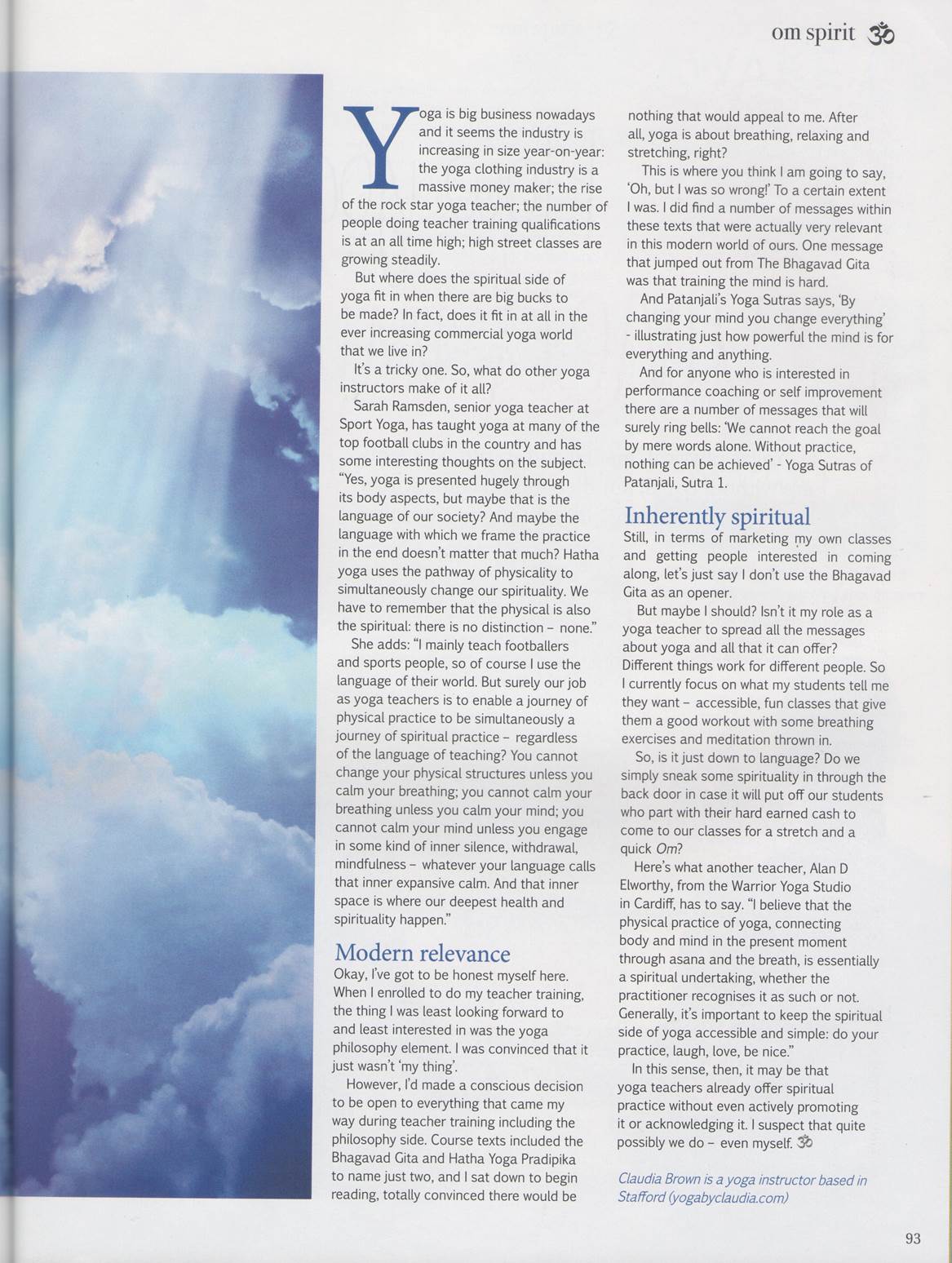 OM Yoga November 2015: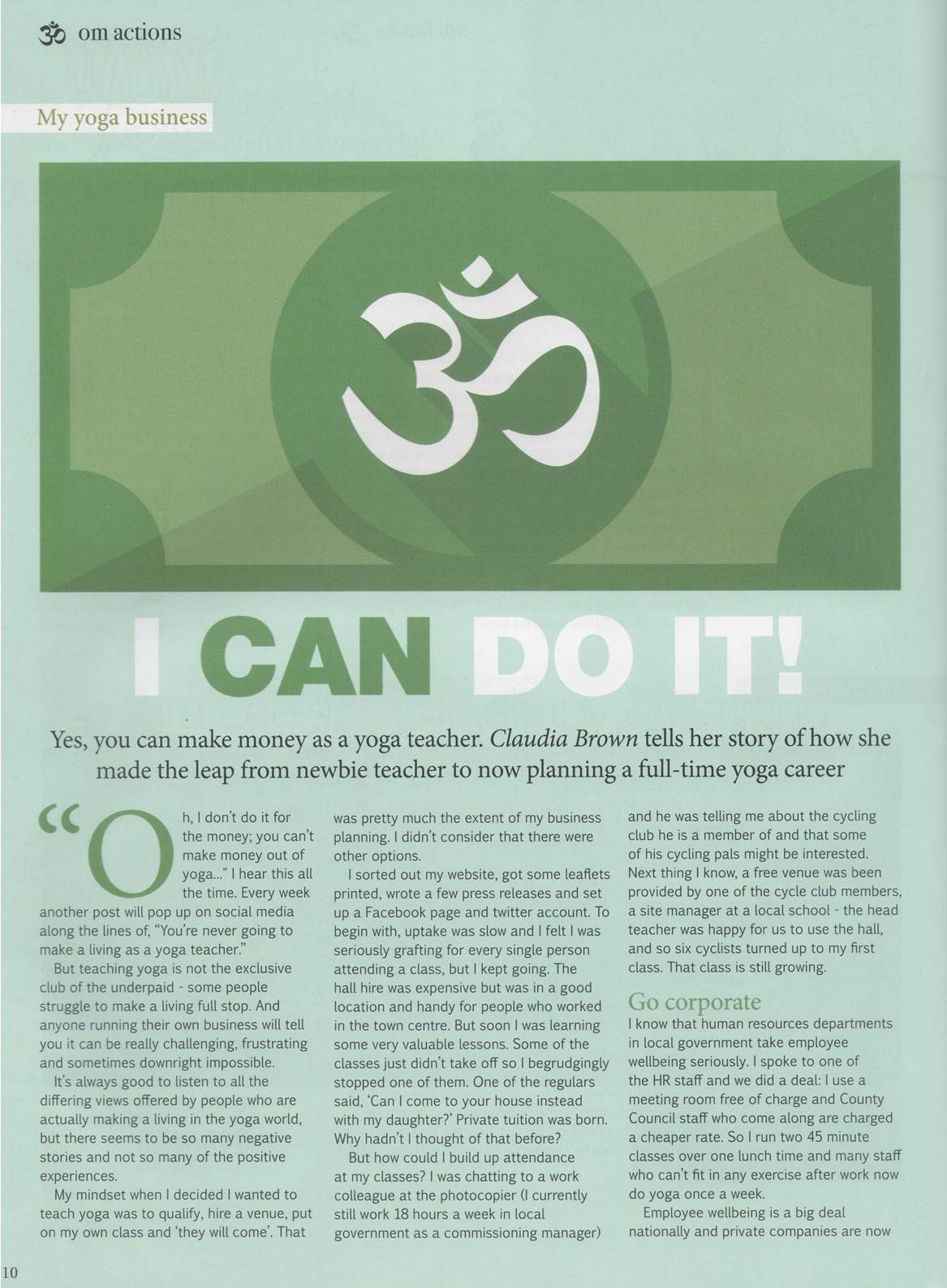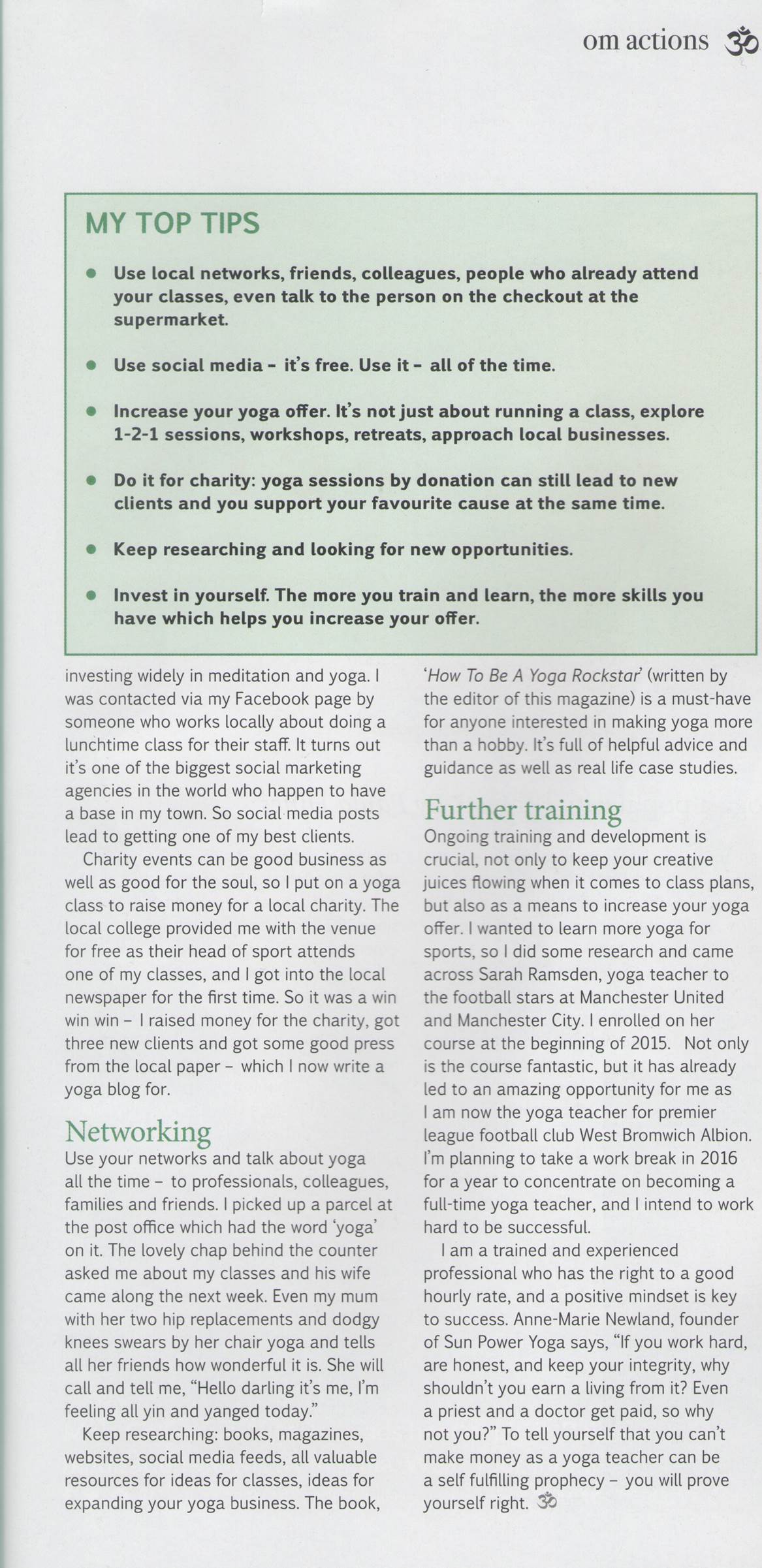 OM Yoga May 2015: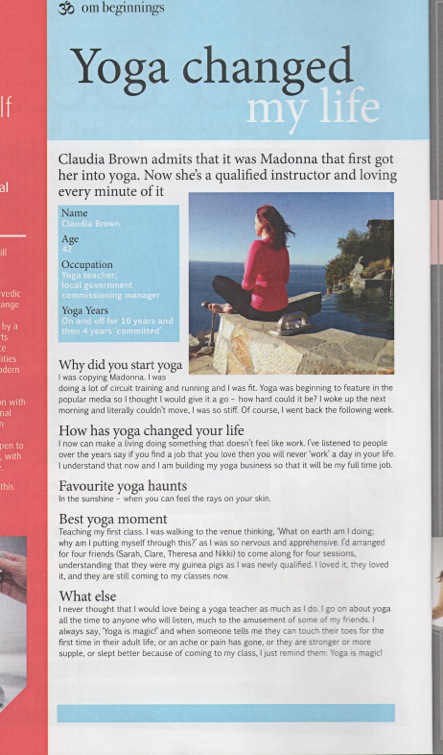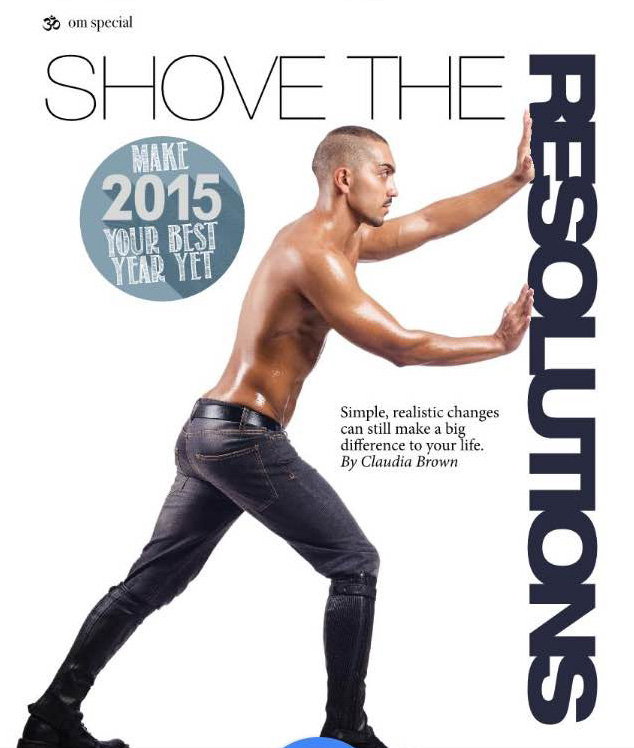 OM Yoga April 2015:
Staffordshire Newsletter 02-04-2015: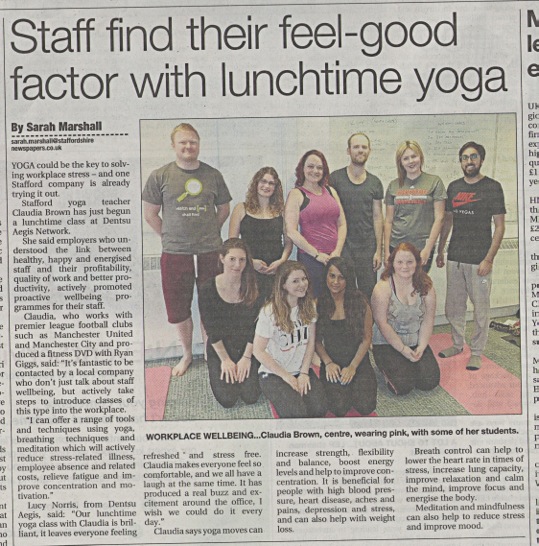 The two page article: Chocolate, Cake and Cobras.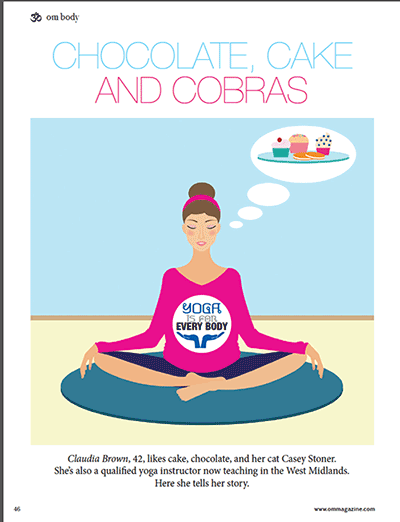 Click here to download a PDF of this the first article.
---
Local exposure in the Staffordshire Newsletter: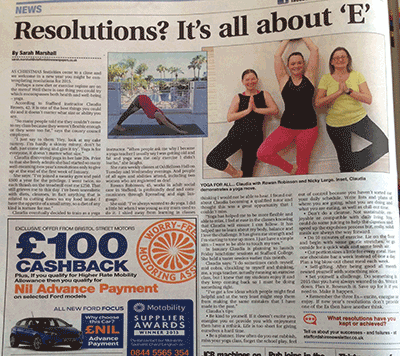 Click here to download a PDF of the article.
---
David Swenson Yoga seminar!
Claudia took part in a weekend workshop in Manchester with David Swenson in May 2014.
David Swenson is recognized today as one of the world's foremost practitioners and instructors of Ashtanga Yoga.
David's introduction to Ashtanga came in 1973 when he met David Williams and Nancy Gilgoff in Encinitas, California. In 1975 David and Nancy brought K. Pattabhi Jois to the U.S. for the first time and Swenson was fortunate enough to be there. He then initiated studies directly with the master. Swenson made his first trip to Mysore in 1977 and learned the full Ashtanga system as it was originally taught by K. Pattabhi Jois.
Claudia took part in all the sessions during the weekend which were;
All aboard the Ashtanga Train- Yoga Chikitsa: Primary Series Flow - Dancing with the Breath in a First Series Rhythm
Really Hip Openings for the Hips - A Pleasant Exploration of Gentle Methods To Open the Hips
Breath, Bandhas and Pranayama - Seeking the Unseen and Experiencing the Intangible
Half & Half Fun Fest - Half First Series and Half Second Series Makes for Full Fun
So You Think You Can Balance? - A Fun-Filled Exploration of Not Falling Over
Eight Limbs and Daily Life - Ancient Solutions for Modern Challenges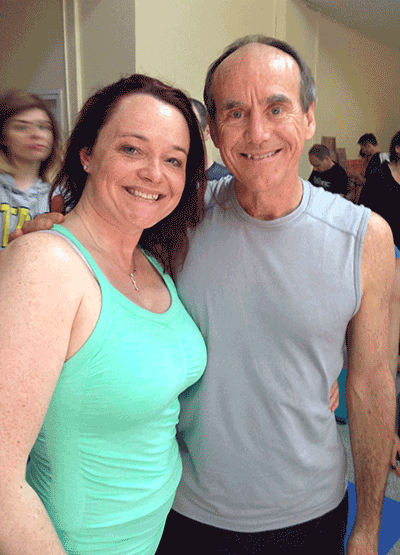 Yoga teacher Claudia Brown, with Yoga teacher David Swenson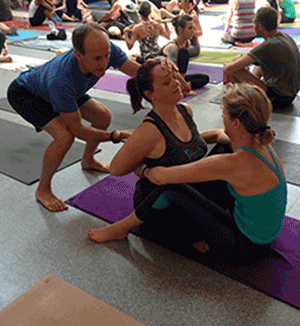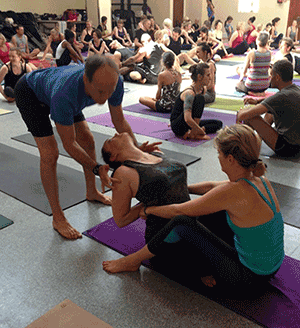 Claudia with friend and fellow Yoga teacher Emma Fotherby, trying out partner binding with Claudia receiving adjustments from David Swenson.
---